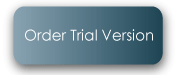 S p e n d  t i m e  M a k i n g  M o n e y,  I n s t e a d  o f  M i s t a k e s.

Custom web design by Nicki Derden Case | Hosted by Derden Inc.

© 2010

Derden Inc. | Stuttgart, AR

P r o d u c t  F e a t u r e s Proposals have never been this easy. 

With EasyQuote HVAC you select your  equipment quickly from pop up menus. It's so fast you will be able to give your customer several options and close the sale right in their living room.

Generate Job files and proposals in seconds.

EasyQuote allows multiple variations of quote for good,  better, and best presentations or even a gas versus heatpump comparison. 

Equipment is selected from pop-up menus  (most major brand's model numbers are included).

There is a Pop-up loan calculator.

You can place loan terms on a proposal with the click of a button.

You can copy an entire page along with installation and notes from any page to your current page with a single click. 

A summary window allows you to view condensed information from all six pages at once.

You can print all or selected text from the reference manual. 

Show your customers their savings comparison: Gas/Electric or Heat pump/Electric heat

Call 870.673.1356 for Tech Support